Magical Healing Holiday Planning - Part 1 - Packing For The Park
So for the first time in forever, the doors will be open... eventually.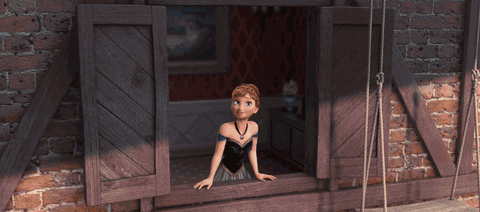 We're all a bit done with isolation, and though we're patiently seeing it through, a lot of people I know have messaged me asking for advice in looking into and booking a 'post-lockdown-healing-holiday' for their families. I'm no expert, but I've picked up on some strategies that make life a little easier, and honestly it isn't always apparent as a new guest to the parks!
So I thought I'd work on a series of posts covering some things worth considering on your first trip with young children, starting today with packing for the parks.
1) Raincoats or ponchos.
Although we usually end up going to Disneyland Paris in a heat wave, I never go without pocket ponchos. They're worth packing just in case the weather turns, because the ponchos sold on sight are extortionately priced!
2) Spare shoes
Similarly, consider bringing extra shoes or flipflops for everyone in the party. If you get caught in a downpour and you've only brought one pair of shoes, it's not going to be great for your feet to endure wet shoes through the rest of the holiday.
3) Pushchairs and buggies.
It's true you can indeedy hire them there BUT the costs and deposits are ridiculous amounts, they're not particularly comfortable in Leo's experience (though at the time he was grateful just to sit down!) and you can't actually leave the parks with them, so you're stuffed for getting back to your hotel. Then you've got to line up and hire them at the beginning of the next day again! I strongly suggest you bring your own. Check with your airline about any limitations on bringing folding lightweight pushchairs on board. There are areas around the parks where you can park them up but it's worth bringing a little bike lock, just in case! Pushchair left isn't unheard of!
4) Tablets, pocket games and colouring books.
Yah know, the attractions and rides are worth the wait. I promise. But queuing is gunna be a thing. A lot. It can put some people off but if you're expecting the pace, you can make it work. I strongly suggest you source some little time occupiers to help your little ones through. Don't think anyone will look down on a child sitting on a tablet in queue or while waiting for a parade. We've never made the trip without a tablet. They're also good for distracting and decompressing in the excited overwhelm of the day when emotions are brewing!
5) Snacks.
Unless you're wallet-ready to snack your way around the parks, it's worth grabbing some small packaged food bits to put in your luggage and cram them into the day bag to distribute. It's hard to serve up grub on demand in the parks in the busier hours, and it's worth avoiding hangry kids. Believe me. I've been there. Grab brekkies as well, Aldi pain au chocolats are always valuable when we have a later breakfast planned or we find to our desperate sadness that The Old Mill isn't open until 11am to serve me my chocolate coated belgian waffles... Tragic.
6) Multi plug extensions.
Some rooms we have stayed in have 3 or 4 plug points, but we've arrived in one room to find only one before! Thankfully, I think ahead just in case as usually we bring a lot of devices; my phone, Darren's phone, Leo's tablet, Leo's camera, my camera AND an additional battery for our devices while out in the parks to top up!
If you're like us and more than a couple of things to charge, bring an extension for sure!
7) European plug adaptors.
Definitely don't forget your plug adaptors! I daresay the hotel will have some to lend out, but it's not worth depending on them.
8) Medi Bag.
I usually pack a little make up bag of bits worth bringing and I've often used them! I bring;
Calpol
Adult Pain Killers
Plasters
Antiseptic wipes
Arnica Cream
Blister Patches
Obviously depending on the time of year, don't forget your sun screen or cold care! There is a Medical Centre in both Disneyland Paris Park and Hollywood Studios Park and they're well skilled, equipped and lovely people who are happy to help. Please note, although I've been told you can get both childrens pain relief, adult pain relief and sanitary wear in the hotel shops, when we've checked before, it isn't always stocked. It's worth bringing your own from home.
9) Pens for autographing.
If you plan to meet characters and collect autographs, you may want to hope to buy your themed book on site. They're around 8-11 Euros and they're pretty good! You can buy some from creators on places like Etsy before you go and even have them personalised too as an alternative. However, characters require a decent pen to sign with, particularly fur characters (Mickey, Donald, Tigger, Timon, etc) and usually castmembers encourage the use of a sharpie or thicker tipped felt tip pen to sign with. Sometimes people buy the novelty pens from the shops but a lot of them have so many skinny stems, dangly bits and removable character toppers that it can be fiddly for them to handle. Bring along a couple from home instead!
10) Lanyards and clear holders
Hotel key cards, park cards, disability passes, fast passes, all of them are needed to handle frequently. I absolutely recommend using a lanyard and clear card holder on a removable clasp. You can get these on amazon, and other shops online, but you should know that they also sell a huge range of them in the park too, so if you'd like a themed one, hold out and have a look when you arrive!
We also keep our pins on these so we can trade them when we see an opportunity - a post on this is coming too!
A lot of this packing is for troubleshooting, admittedly, but trying to deal with these issues in the parks in busy times can be really trying and can steal the magic away and eat up your time to find ways to solve. Plan ahead, and sort it out before you go, so you can just step into the atmosphere and enjoy what it serves up!
More First Visit Planning holiday blogs coming up! We'll recover from the season of isolation together!
#disneytrip #disneyvacation #disneylandparis #packing #luggage #tripplanning #disneytripplanning #disneylandparisfood