20 Ways To Prepare for a Disneyland Paris Holiday Like A Complete Wally
We all know that the packing comes the night before and the morning of travel, but what most marvelous, incredibly proactive preparations could possibly occur in advance of such a magical trip?
Let's explore, m'dears!
1. Add every single Disneyland Paris Instagram account in the hashtag or otherwise known to man.
It feeds you, nourishes your every little excited fibre until you're crying Mickey sprinkles.
2. Start thinking (read; obsessing) about wardrobe. For me, for the kids, for any begrudging partners. Assemble grand ideas and visionboards, of how elegant and sun kissed you'll look in photographs in front of the castle, clear blue and cloudless, that flowing skirt, joy emitting from every finger tip flourishing skyward as laughter warbles from your lips. Lather, rinse, repeat for at least double the amount of outfits required than is realistic.
3. Buy things. Anything. A battery operated squirty fan with a Toy Story alien on it? Leo must need it. The current battery operated squirty fan is but black, dull and while effective, also terribly off theme. Find anything with characters on. Double points for excessive sequins. Ridiculous money for sheet masks (which you never use and doubt will actually help your face in any remarkable manner) with ghastly, eyeless princess faces on them? BUY THEM. THEY'LL BE A LAFF.
4. Feel shame for spending a gulp-worthy amount on Disney tat.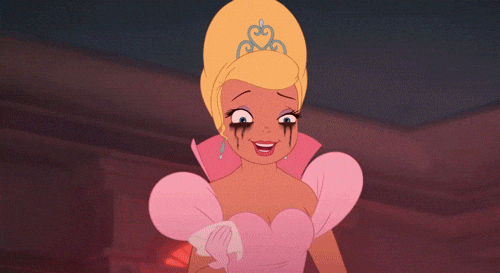 5. Feel happy doing snow angels in all of the Disney tat.
6. Source new Minnie Ears. Very important. Scour every creator of ears on etsy. Order all 5673 ears available to purchase into order of most wanted. Purchase number 1 in a fit of excitement.
7. 5 working days later when the ears arrive, unbox them, record the obligated New Ears Dance Of Elation for an instastory. Don't take them off while doing the housework or Aldi run for the rest of the day.
8. Compile a chart of Disney films to watch in a count down with your child (it's for you and you know it.) He will want to watch 3 of them, and at least 1 of them consecutively over and over through the first week, rendering you inwardly sick of the sight of said child for the duration for ruining your magnificent plan and chart with their very valid choices.
9. Go through all of the twitter profiles who update which surprise characters are popping up for a visit out of schedule time and swoon over the potential of bumping into Flynn Rider or Kristoff for a bout of panic flirting.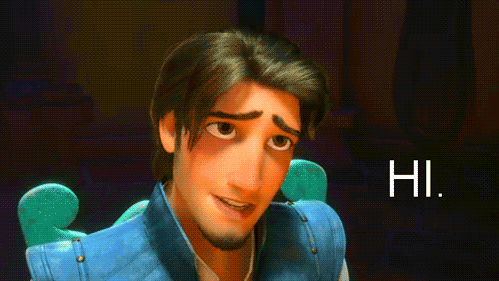 10. Scrapbook every amazing snack on offer in the park, including which destinations from which to pick said snack up, and leave yourself a note on the wardrobe to only take shorts and skirts with elastic waistbands. Calories be damned.
11. Realise you have eleventy billion devices to bring, and indeed, you will need to find room for a 4-6 plug extension bank with that adaptor. You're only taking cabin luggage, but you'll find a way.
12. Get out old park maps. Put old park maps up in the kitchen, so when i'm frustrated with having to be the cook of the family - every - single - night - again I can look up, see Fantasyland, and ask Alexa for the 8th time that day how many days we have left til we leave. Then chop carrots feeling more 8/10 rather than 3/10 about dinner while peering happily at cherished maps.
13. Inform husband at every available opportunity which rides have the longest waiting times while watching the live Disneyland Paris queue app from your sofa, in Devon. Ignore eye rolls.
14. Realise your child doesn't have a Disney backpack to wear, and weep about the travesty of a mother you've become.
15. Start hoarding Snack Pack components. Again, extremely challenging spacial dilemma, but SURELY you'll need additional pre-wrapped pain au chocolats and cereal bars just in case?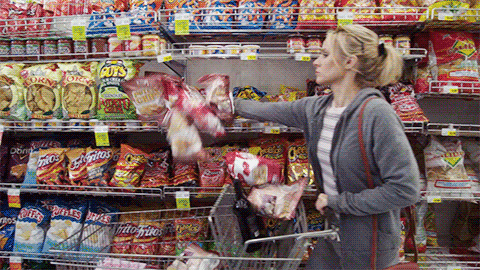 16. Watch every vlog recorded at Disneyland Paris on Youtube within the last 12 months. Including your own. Comment excessively.
17. Only Disney playlists are permitted to be played in the car. All other musical content is prohibited. Obligatory karaoke and duets.
LOVE IS AN OPEN DOOOOOOOOOOR-OOOOOOR-OOOOOOR.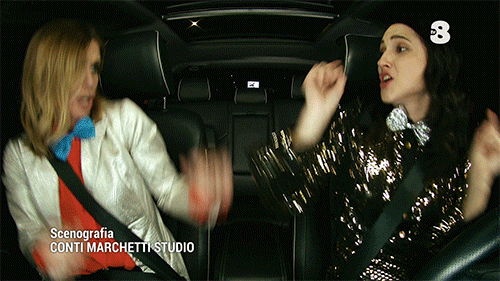 18. Get in the bath for a rest and with intent to watch a movie on your phone, but browse Instagram instead, and wonder if you're too uncool as a 33 year old mum type to tweet "I'm excited about my trip please someone talk about it with me lol jk but also maybe not" then delete it within 20 minutes as it becomes abundantly clear, you are not of cool-Disney-twitter/grammer material, because their level of Disney cool is more sheer and trendy excited for trips, and you're more like a potatohamster in a wheel eating chocolate chips interpretation of excited for trips.
19. Have sudden is-there-a-kettle-in-the-hotel-room palpitations.
20. Burst with delight/horror when your 6 year old asks to look at the Disneyland Paris gift shop videos to see what he can buy with his pocket money when he gets there, and realise he is JUST. LIKE. YOU. You try to address the concern lingering in your mind about your influence over him in such a materialistic direction, but you're too thrilled to have a partner in crime to worry too much.
#disney #disneyland #paris #dlp #holiday #vacation #exciting #minnieears #prepare #orgnaise #organising #trip #travel #parody #funny #british #english #sarahandsquirrel